This weekend a friend and I visited the Royal Academy of Arts in London to see the exhibition of American art during the Depression. The exhibition is in a small gallery and shows some key works from the 1920s and 1930s.
Some of the great names exhibited are Edward Hopper, Charles Sheeler and Alice Neel. The subjects range from rural scenes to industrial landscapes taking in the momentous changes America was going through during the period.
I was glad to see a couple of Hopper paintings up close especially his gas station painting: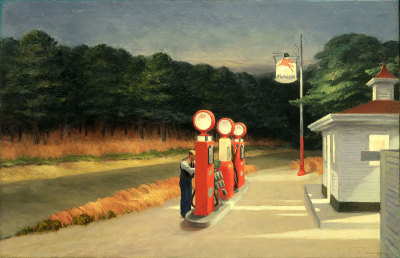 and Sheeler's industrial landscape.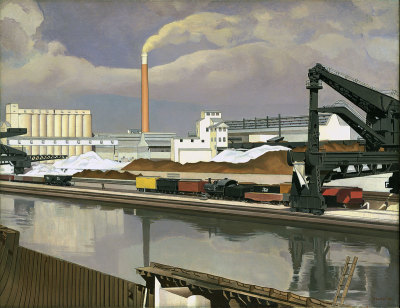 Both images https://www.royalacademy.org.uk/exhibition/america-after-the-fall
I can't say that I really like the style of art on display – lacking good perspective and a little childlike for me. There is an interesting article on American Gothic here:
https://www.royalacademy.org.uk/article/magazine-reality-behind-american-gothic
The exhibition is on until 4th June 2017. Be warned there are no limits on numbers allowed in and it was far too busy on Sunday to really see much.